1. ATTEND AN EVENT AT LEVI'S STADIUM – WHERE SUPER BOWL 50 WAS PLAYED!
3. EXPLORE THE PEOPLE AND TECHNOLOGY THAT CHANGED OUR WORLD AT THE INTEL MUSEUM
4. WALK THROUGH THE PEDESTRIAN MALL AT SANTA CLARA UNIVERSITY
5. HAVE A PICNIC, TAKE A WALK, OR JUST RELAX IN BEAUTIFUL CENTRAL PARK
6. VISIT THE ART GALLERIES AND SCULPTURE GARDEN AT THE TRITON MUSEUM OF ART
7. VISIT "WINTERFEST" AT CALIFORNIA'S GREAT AMERICA – NOVEMBER – DECEMBER.
8. DINE, SHOP, OR SEE A MOVIE AT MERCADO SANTA CLARA – LESS THAN A MILE FROM LEVI'S STADIUM
11. SHOP AT WESTFIELD VALLEY FAIR
12. FILL YOUR DAY VIEWING ART AT THE DE SAISSET MUSEUM
14. TAKE A SELF-GUIDED WALKING TOUR OF SANTA CLARA HISTORY AT "STROLL INTO THE PAST"
15. SEE THE STATUE OF ONE OF THE ICONIC POPES – ST. JOHN PAUL II
16. TAKE A SELFIE WITH THE BRONZE STATUE OF A BRONCO AT SANTA CLARA UNIVERSITY
17. GO FOR A SWIM AT GEORGE F. HAINES INTERNATIONAL SWIM CENTER
18. SPEND YOUR SATURDAY AT THE FARMER'S MARKET (OPEN YEAR-ROUND)
19. STOP BY THE SANTA CLARA DEPOT & EDWARD PETERMAN MUSEUM OF RAILROAD HISTORY
20. TEST YOUR DRIVING SKILLS AT K1 SPEED KART RACING
21. JUMP! AT SKY HIGH SPORTS
22. ENJOY MUSIC, THEATRE, AND DANCE WITH SCU PRESENTS AT SANTA CLARA UNIVERSITY
23. HIKE ALONG THE SAN TOMAS AQUINO CREEK TRAIL
24. ShowPlace ICON Theatre & Kitchen at Valley Fair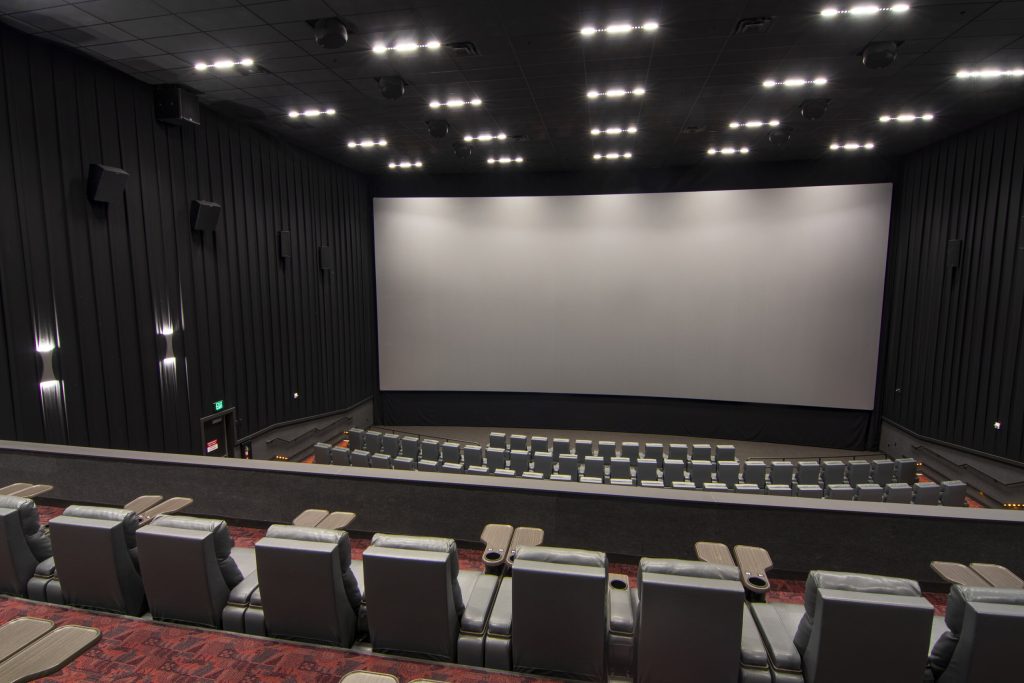 25. JOURNEY BACK IN TIME TO THE LAST FARM SITE IN SANTA CLARA AT THE HARRIS-LASS HOUSE MUSEUM
26. ENJOY FREE "CONCERTS IN THE PARK" AT THE CENTRAL PARK PAVILION
27. SEE FORMER NBA SUPERSTAR STEVE NASH'S ALMA MATER THE SANTA CLARA UNIVERSITY BRONCOS PLAY BASKETBALL
28. HAVE FUN AT BAY AREA TRAVEL & ADVENTURE SHOW, PACIFIC INTERNATIONAL QUILT FESTIVAL, STITCHES WEST, COIN, STAMP, & COLLECTABLES SHOW AT THE SANTA CLARA CONVENTION CENTER
29. PLAY A RELAXING NINE HOLES OF GOLF AT PRUNERIDGE GOLF CLUB
30. BEAT THE LOCK LIVE ESCAPE ROOM
31. SEE THE UNIVERSAL CHILD 85 FT. TALL STATUE WHOSE SHAPE AND LINES REPRESENT THE 1960'S MISSILE AND SPACE ERA
32. WATCH RENOWNED SANTA CLARA UNIVERSITY WOMEN'S SOCCER. THE "BEND IT LIKE BECKHAM" – MOVIE DEPICTS TWO YOUNG GIRLS' DREAMS OF PLAYING SOCCER IN SANTA CLARA
33. TAKE A PHOTO OF THE PATRON SAINT OF SANTA CLARA (ST. CLARE) AT CIVIC CENTER PARK
34. "ANYTHING'S POSSIBLE," A BRONZE SCULPTURE BY LINDA SERRAO, WAS DESIGNED TO CONVEY THE SPIRIT OF SANTA CLARA'S MOTTO THE "CENTER OF WHAT'S POSSIBLE."
35. GET SPOOKED SEPTEMBER & OCTOBER AT "TRICKS AND TREATS!"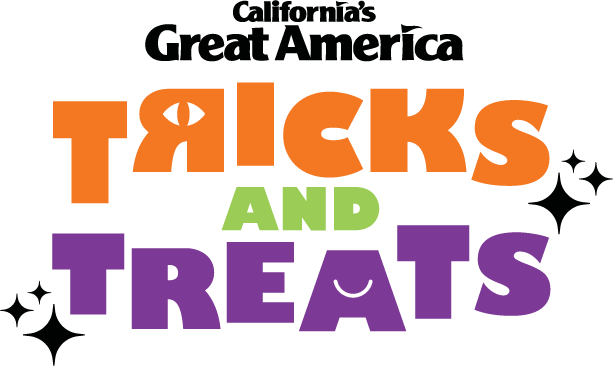 Tricks and Treats at California's Great America
36. VISIT THE SHOPS AND EATERIES AT RIVERMARK VILLAGE
37. SPEND THE DAY VISITING SANTA CLARA'S ONLY NATURAL OPEN SPACE AT ULISTAC NATURAL AREA.
38. SIT BACK AND ENJOY A SANTA CLARA PLAYERS THEATER PERFORMANCE AT THE TRITON MUSEUM – HALL PAVILION
39. SAVE ON CALIFORNIA'S GREAT AMERICA HOTEL PACKAGES (FRIDAY AND/OR SATURDAY NIGHT STAYS BASED ON AVAILABILITY)
40. ENJOY THE BOOTHS, FOODS, FINE WINES, MICRO-BREWED BEER, AND LIVE ENTERTAINMENT AT THE SANTA CLARA ART & WINE FESTIVAL
41. SEE AN AFFORDABLE, FAMILY FRIENDLY YOUTH THEATER PRODUCTION AT ROBERTA JONES JUNIOR THEATER
42. SHOP OR DINE AT THE SANTA CLARA TOWN CENTRE
43. RELAX WITH GOOD FOOD, SHOPS, AND MORE AT FRANKLIN SQUARE
44. SEE THE BEAUTIFUL MISSION GARDENS AT SANTA CLARA UNIVERSITY
45. VISIT CALIFORNIA HISTORICAL LANDMARK #249 – SANTA CLARA WOMAN'S CLUB ADOBE
46. GO TO AN AWESOME ANNUAL SUMMER EVENT LIKE THE SANTA CLARA PARADE OF CHAMPIONS, SANTA CLARA ARENA PRO SWIM MEET, AND/OR THE SILICON VALLEY BBQ CHAMPIONSHIPS!
47. COMMUTE ON CALTRAIN FROM SAN FRANCISCO OR THE PENINSULA TO THE SANTA CLARA STATION
48. VISIT SANTA CLARA SQUARE TO DINE AND DRINK AT ONE OF THE CITY'S NEWEST RESTAURANTS: FLEMING'S PRIME STEAKHOUSE & WINE BAR, II FORNAIO, OPA!, AND/OR PUESTO!
49. ENJOY THE SANTA CLARA SPORTS ENVIRONMENT AT ANY ONE OF A NUMBER OF SPORTS BARS, INCLUDING BOURBON PUB, CHARACTER'S SPORTS BAR & GRILL OR THE HALFORD.
50. STROLL THROUGH THE BEAUTIFUL, PEACEFUL MISSION CITY MEMORIAL PARK